Green Ass Garden consists of three spaces with different functions:


In the Vegetable garden with the Geodesic Dome as a greenhouse, we grow more rare veggies from different cultures from seed. In development is the pigment or dyeplant bed. Edible wild plants can be found all over the garden and are growing around the little pond.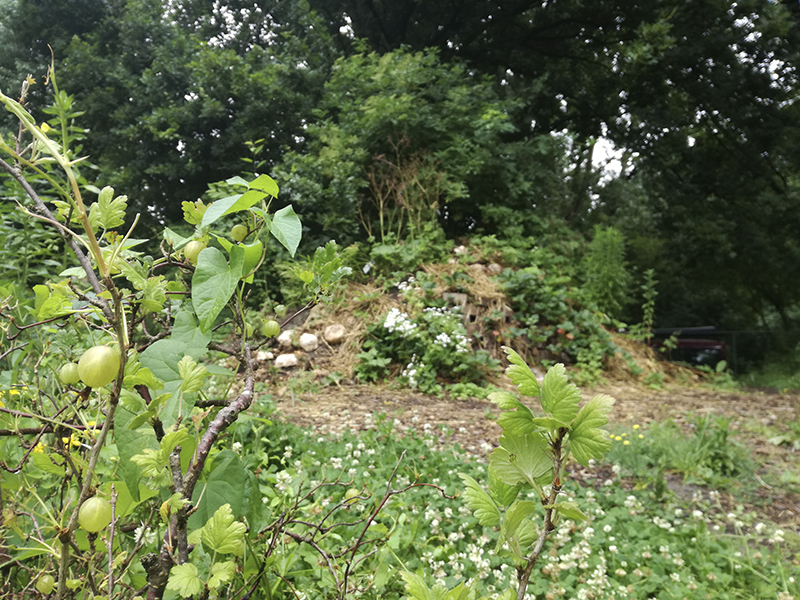 In the Food Forest border, wild medicinal plants are growing together in groups which offer similar health benefits. Also edible shrubs, trees and mushrooms live together. Partly the mushrooms can clean polluted soil all over the Slibvelden. A sensory bed with crazy tastes, structures and looks is in development


On Het Groene Veld, the area around the water basins is in development as an edible park landscape. On Hugel beds, veggies for the Machinegebouw [=> Machine Building] kitchen are grown and edible shrubs and trees are planted as well as "rescued" ornamental plants who find a new home here.


In all of the areas, we play together with the existing ecology of the land. We also love the wonder and surprise in sustainable experiments and green arts.


Skill sharing workshops mainly take place in the summer months and will be announced in the agenda.
Do you want to help out? Pass by on Friday afternoon or send an email to:
greenassgarden@gmail.com

You should find us near the dome or in the park area near the Machine Building.