Dit evenement is voorbij.
2000Motels plays Zappa
Frank Zappa fans, take note!
2000Motels brings the most beautiful Zappa compositions to Het Groene Veld. They say themselves not to be "just another nostalgia-driven tribute band". This Dutch/Italian septet honours Frank Zappa's music with the utmost respect, joy and energy. With a two-hour set of pieces from all different periods of the composer.
Date: May 26 2023
Time: 21:00 till 23:30
Entree: 15,- euro (aan de deur)

In particular, the characteristic vocal diversity and humor are widely discussed, but there is also attention for instrumental compositions and improvisation. With but no less than three lead vocalists, two keyboardists, bass, guitar, drums and percussion in the ranks, 2000Motels guarantees a spectacular evening-filling program.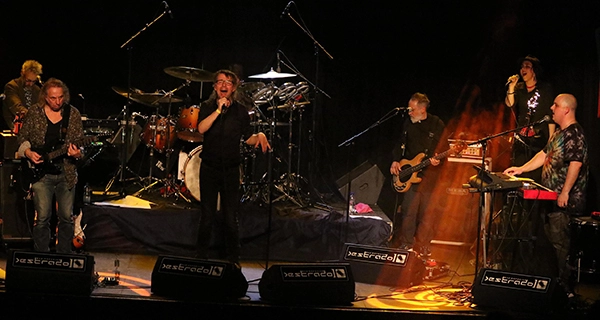 Occupation 2000Motels:
Gerrit Eijkelboom lead – and backing vocals, percussion
Valentina Bruno lead – and backing vocals, percussion, FX
Robin Boer lead – and backing vocals, keys and synths, percussion
Jan van der Veen guitars
Rob Brons keys, synths, backing vocals, FX
Achille Regazzoni bass guitar, backing vocals, FX
Karsten van Straten drums, percussion, backing vocals, FX
Website www.2000motels.com
Instagram instagram.com/2000motels/
Tickets voor 2000Motels Plays Zappa zijn alleen nog aan de deur verkrijgbaar.