Het Groene Veld [=> The Green Field] is from now on open daily for pedestrians and cyclists. Take a shortcut to the Noord Hollands Kanaal, take a moment of silence around the water basins, a picnic on the grass, or follow the Pepijn path.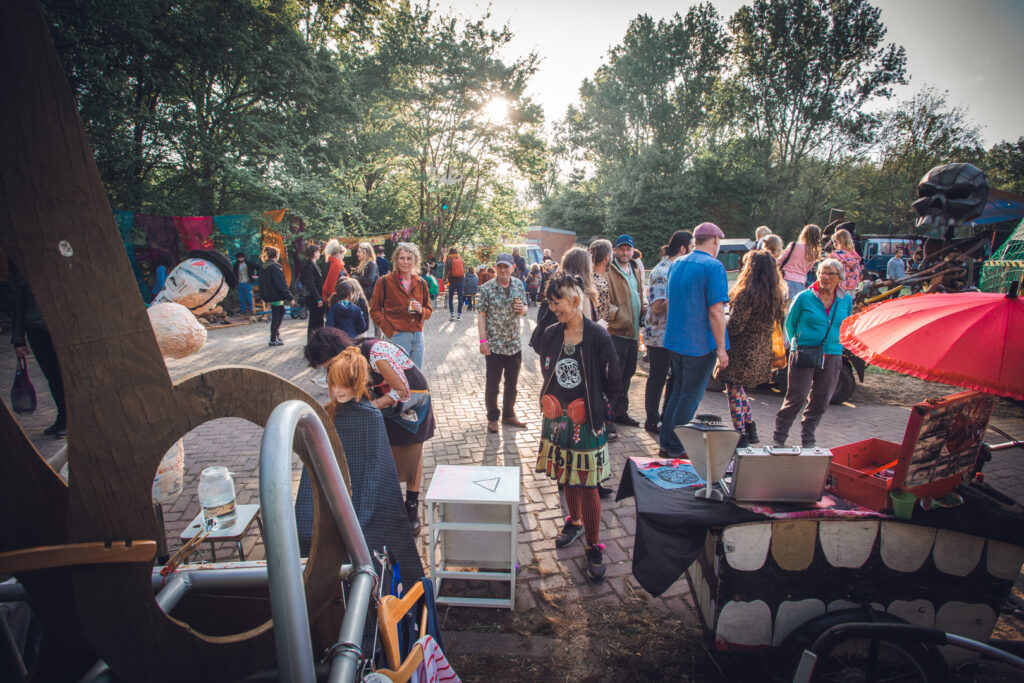 In the Machinegebouw [=> Machine Building] on Het Groene Veld the programming has started. Come and enjoy the various kinds of music, theater and social activities and have a look at the agenda!

You can also come out and help with the GreenAssGraden, or with the recently started renovation of the 3rd. building, which is called Magazijn.

The new restaurant in the Machinegebouw and also the terrace are now open every Friday from 19.00. The food will be served between 19.00 and 21.00.

Want to know who's residing on the terrain?
On the page Who we are we'll introduce you to 4 current users of Het Groene Veld. In the near future we'll add more new faces to this page.

Het Groene Veld hasn't appeared out of nowhere by itself. On the next page you can read more about it.